Worship
Music indeed is a gracious and awesome gift of God to us. One cannot read the Bible without realizing the importance God puts on singing praise to Him (Ex. 15:1-21; Ps. 146:1-2; 149:1; Rev. 5:9-10. It is my joy to not only share the Word through preaching, but also to lead us in worship through music. My passion is to have a worship time that is from the heart and has a context. Therefore, the songs we sing will usually support the message we will be receiving that morning.
We do predominately more contemporary-style music with more traditional hymns done from time to time. Bottom line – we make a joyful noise unto our Lord and invite you to join us.
Pastor Bill
Listen to some of our music:
Podcast: Play in new window | Download
Preaching
Paul gives Timothy timeless instruction for ministry in II Timothy 3:16-4:5. God's Word the Bible is everything. Without faithful, accurate preaching there is no salvation (Rom. 10:17; 1:16) or progressive sanctification (II Tim. 3:16-17.) Therefore, preaching and the study of God's Word are rightly the central emphasis of Murphy Community Church! It has been my joy, honor, and great privilege to bring the Word here since 1986 and God has indeed honored His Word. What a blessing it is to share HIs Word with you through the Internet. Click on for the latest or past messages and may God bless. Also, feel free to let us know how God has blessed you so we can praise His Name with you.
Pastor Bill

Wednesday Evening Bible Study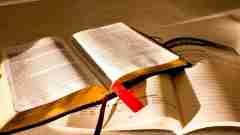 We meet in various homes at 6:30 p.m. for a time of fellowship, Bible study, and prayer. We are usually done by 8 or 8:30 p.m. and have an edifying time around God's Word. We are studying the book of Matthew and meet in a home on Wednesday evening each week. Please come and join us. Check the Bulletin on this web site to see whose home we will meet in.
Master's Men and S.I.S.T.E.R.S. (Sisters in Service Teaching, Encouraging, Refreshing and Sharing)
Master's Men usually meet once each month for breakfast and Bible study. The women's SISTERS group usually meet once each month for fellowship and devotional reading. Each group confidentially shares their lives, studies, prays, and encourages one another. It is always an uplifting time and we'd love to have you join us.